Memorandum of understanding has been signed between Council of Imam Hussain as & british corporation to complete the karbala airport in 18 months, and working will be started in 10 days to complete the project.

"> Memorandum of understanding has been signed between Council of Imam Hussain as & british corporation to complete the karbala airport in 18 months, and working will be started in 10 days to complete the project. " />
Memorandum of understanding for Karbala International Airport
Date : 17th of January 2017 04:54:35 PM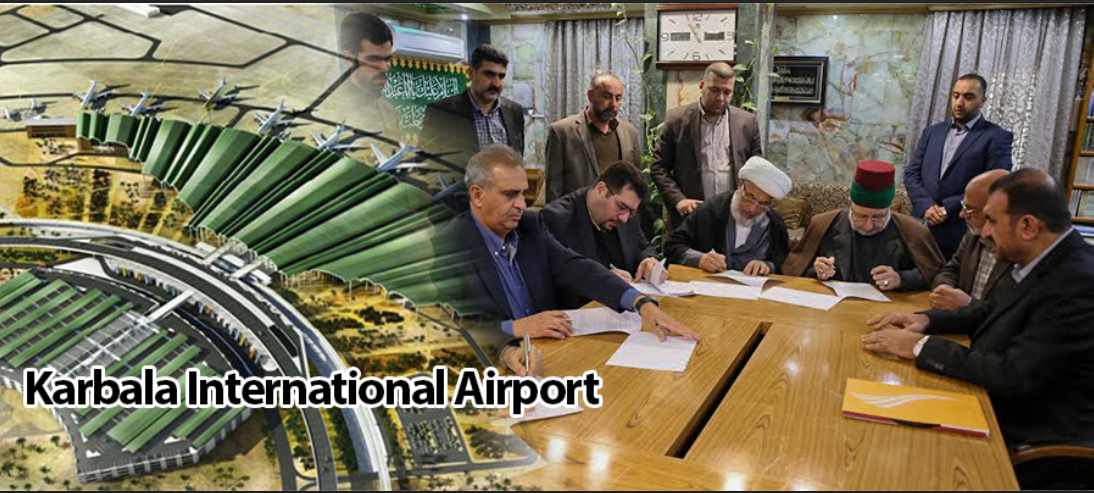 Memorandum of understanding has been signed between Council of Imam Hussain as & british corporation to complete the karbala airport in 18 months, and working will be started in 10 days to complete the project.
For his part, the British chairman Mohammed Saleh, "We are the first plane to land at the airport during the period of less than two years." "I work at the airport is divided into several stages, has been completed designed by the company (ADBI) French, and will feature the longest runways in Iraq length of 4.5 km and will include a passenger lounge and other facilities serving passengers."

Observers believe that if the airport is opened, it will serve the holy city of Karbala and the cities of the Middle Euphrates economically and tourist Khaddmaa addition to run thousands of labor.
The official website of the Shrine of the Holy Hosseinieh
---
Network Website :
Shia Online Community
,
AL-QAYIM.TV
,
Shia Multimedia
,
KARBALA ART
,
Hum Ali Walay
,
Ale Mohamed
,
---
Copyright (c) 2017 - All rights reserved by ShiaSoft Network.
Follow us at Youtube :