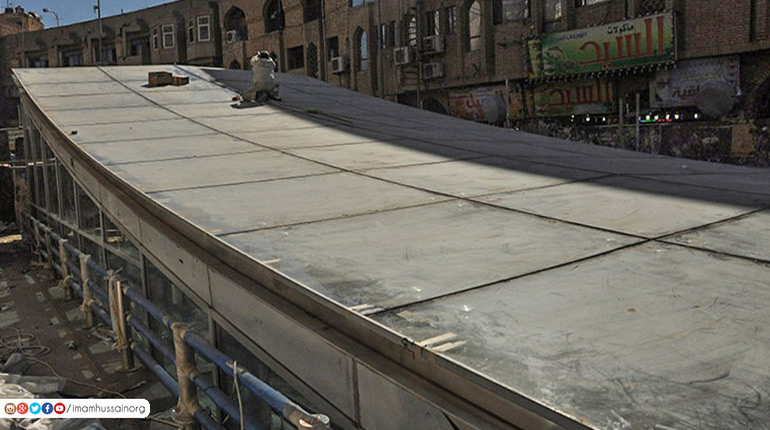 Engineering and technical projects department revealed in the threshold of the Holy Shrine Imam Hussain as on the completion of the advanced levels of New underground elevator own tunnel door attach Imam Hussein, peace be upon him, And extends the tunnel in front of the biggest al-Sharif gates distance estimated at 70 meters and a depth of up to 5 meters, which is equipped with electric ladders Korean company.

The supervisor of the project, Ali Kemal's official website, "the project in general, on the verge of completion, the structure was completed railing of entries and special packaging polychlorinated stainless steal and aluminum."
"I was packing entrances two layers of glass panels, which are characterized as tempered glass resistant to shocks, and his fencing of the aluminum is consistent with the outer shape of the entrances to protect it from shocks."
Kamal said he expected the tunnel to see a new business related to the implementation of the tunnel from the inside.
He noted that the project was completed within a short period of time allocated for its implementation.
Source : alkafeel.net