In response to the continuing terror wave, Pakistan Army has launched 'Operation ' across the country.

"> In response to the continuing terror wave, Pakistan Army has launched 'Operation

' across the country.

" />
Pakistan army has launched Operation Radd-ul-Fasaad
Date : 22nd of February 2017 03:10:49 PM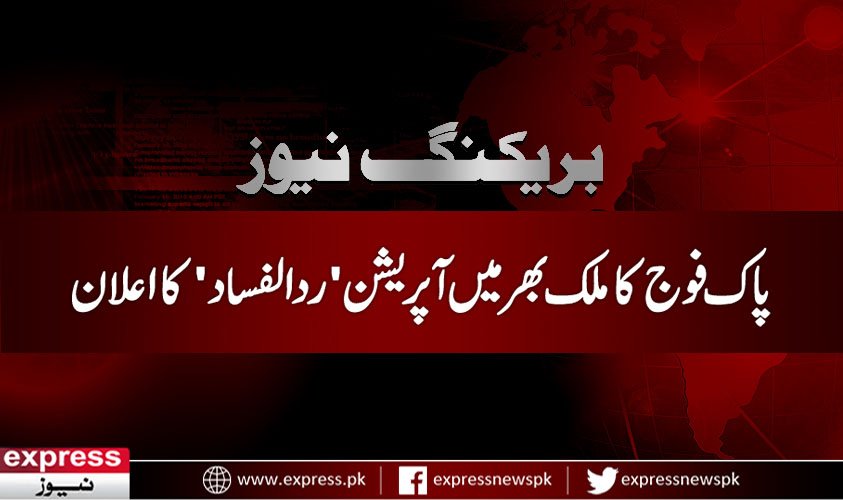 Pakistan Army launches 'Operation Radd-ul-Fasaad' (رَدُّالفَسَاد) across the country. Operation aims at indiscriminately eliminating residual / latent threat of terrorism, consolidating gains of operations made thus far and further ensuring security of the borders. Pakistan Air Force, Pakistan Navy, Civil Armed Forces (CAF) and other security / Law Enforcing Agencies (LEAs) will continue to actively participate / intimately support the efforts to eliminate the menace of terrorism from the country.
The effort entails conduct of Broad Spectrum Security / Counter Terrorism (CT) operations by Rangers in Punjab, continuation of ongoing operations across the country and focus on more effective border security management. Country wide de-weaponisation and explosive control are additional cardinals of the effort. Pursuance of National Action Plan will be the hallmark of this operation.
---
Network Website :
Shia Online Community
,
AL-QAYIM.TV
,
Shia Multimedia
,
KARBALA ART
,
Hum Ali Walay
,
Ale Mohamed
,
---
Copyright (c) 2017 - All rights reserved by ShiaSoft Network.
Follow us at Youtube :