Ziyarat of Imam al-'Askari (peace be upon him) was performed on behalf of more than 23 thousand pilgrims at his holy shrine
Author : Holy Shrine of Hazrat e Abbas a.s ( Al Kafeel Global Network ) - Story Link
Date : 17th of October 2021 12:00:06 AM
---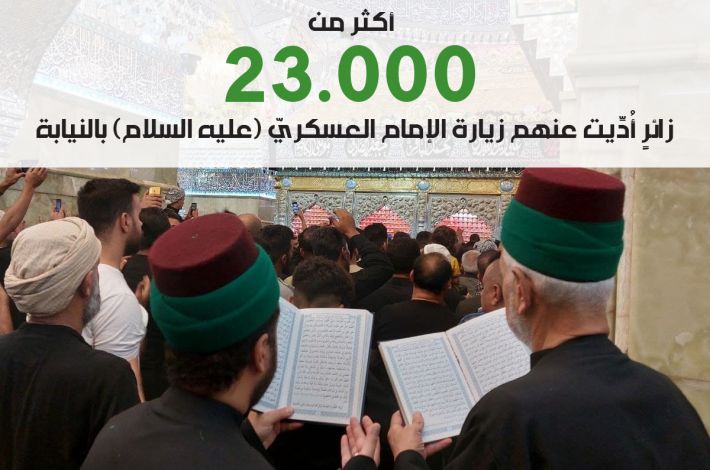 A group of Sayed servants at the al-Abbas's (p) Holy Shrine performed the Ziyarat of Imam al-Hassan al-'Askari (peace be upon him), on the anniversary of his martyrdom at his holy shrine in Samarra on...
---
The official of the Sayed servants' division, Sayed. Hashem al-Shami, told Al-Kafeel Network: "We had the honor of performing the Ziyarat for those registered on this page, who were unable to perform it, and we also did not forget all the followers and lovers of Ahl al-Bayt (peace be upon them) all over the world, praying for them to be blessed with health, safety and security."
He added: "The Ziyarat at the holy shrine of Imam al-Hadi and Imam al-'Askari (peace be upon both of them) was performed more than once including the special Ziyarat of this occasion, the Ziyarat al-Jami'ah and the Ziyarat prayer, in addition to supplication and reading some verses of the Holy Qur'an and dedicating its reward to all registered."